Lois Bullion
41 Frederick Street
Birmingham
West Midlands
B1 3HN
Your Postage Pack Is On It's Way!
Follow the instructions provided in the seller pack on how to send us your items safely. Once your items have been received they will be assessed and a quote will be provided.

Something went wrong, try refreshing and submitting the form again.
How It Works
We will send you a pre-paid envelope with instructions on how to send us your items safely.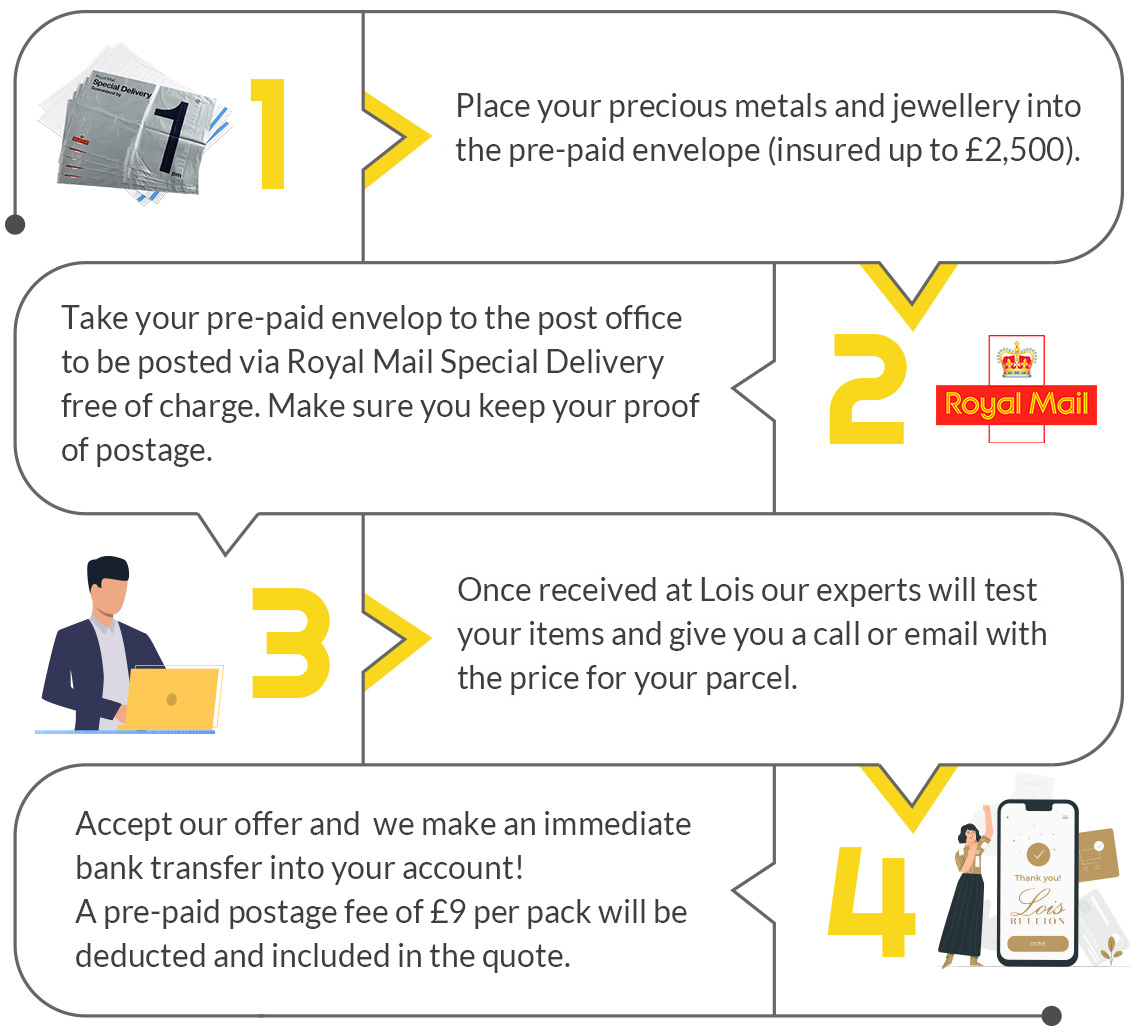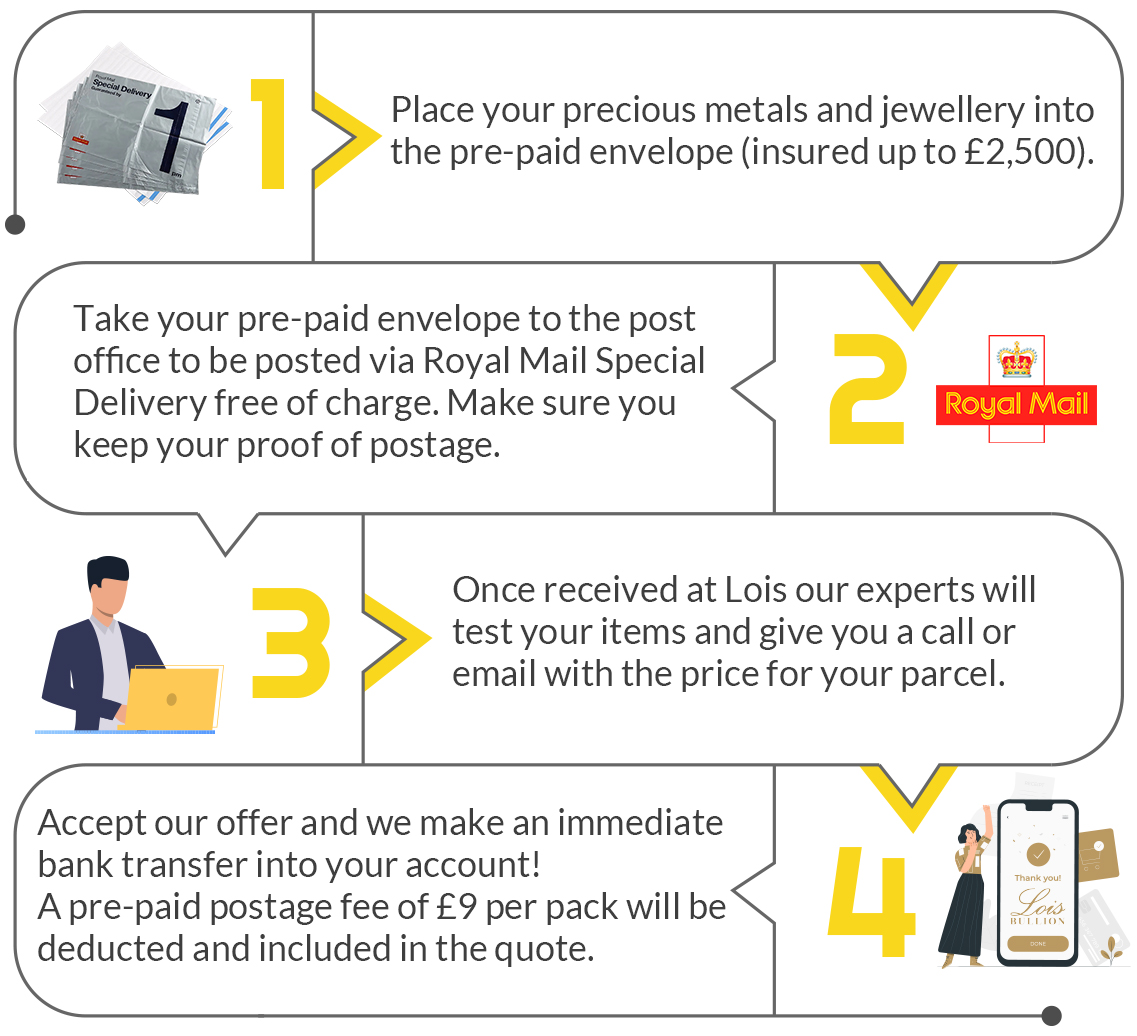 Place your precious metals and jewellery into the pre-paid envelope (insured up to £2,500).
Take your pre-paid envelope to the Post Office to send the parcel via Royal Mail Special Delivery. Make sure to get proof of your postage.
Once received at Lois our experts will test your items and give you a call or email with the price for your parcel. Once accepted you will be provided with a same day payment.
Pre-paid postage fee of £9.00 per pack will be deducted from the final payment.