Selling Your Gold Sovereigns
The average gold sovereign has 7.322 grams of pure gold in each. That gold sovereign weight of pure gold allows us to calculate the best prices we can pay. We often pay up to 98% of the gold value, higher than any of our key competitors.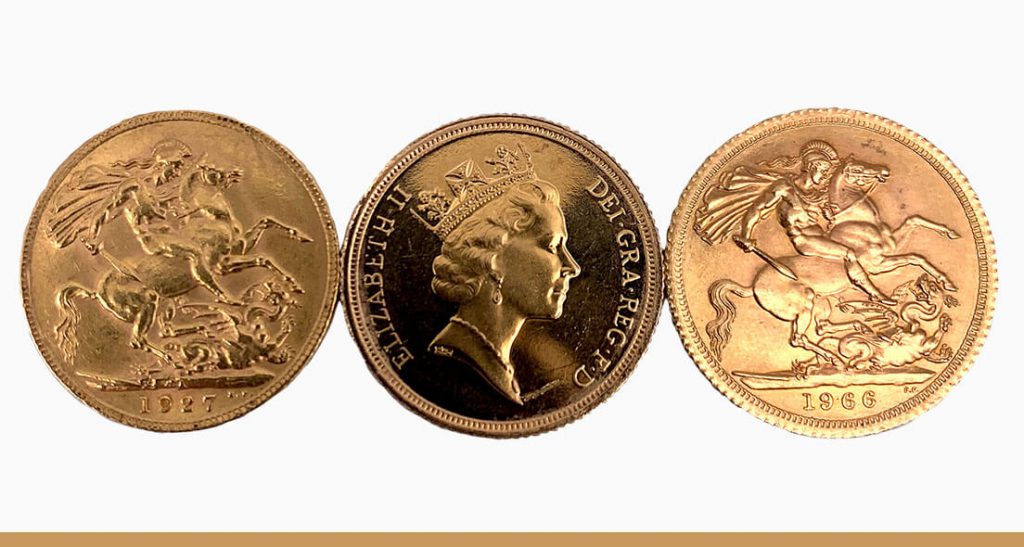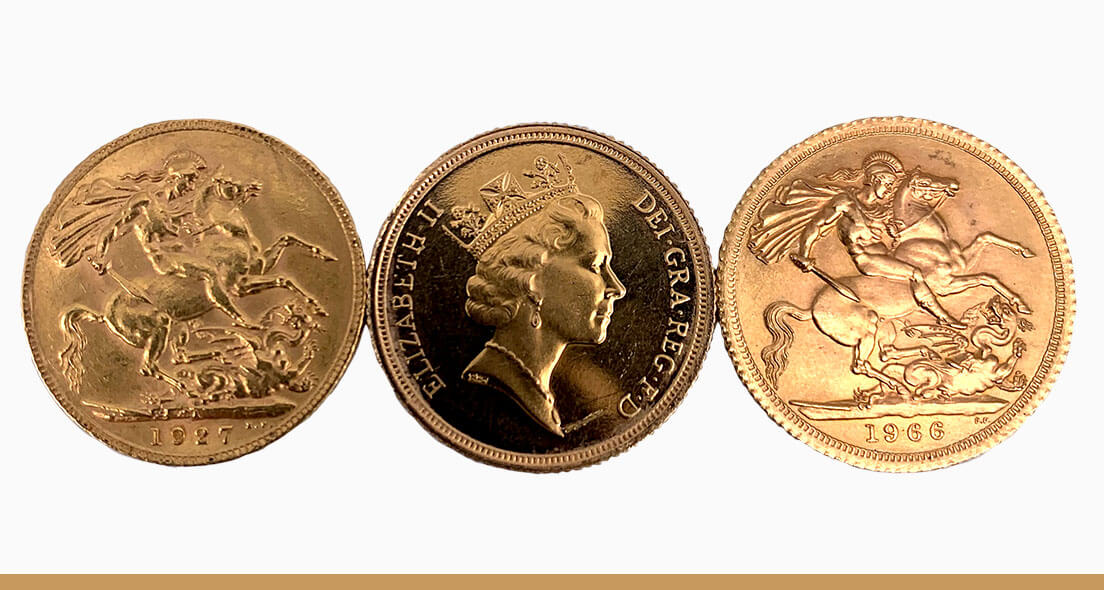 Want To Sell Your Sovereigns?
We pay some of the best prices for gold sovereigns in the UK. If you are looking to sell your gold sovereigns, then you should speak to our expert gold buying team. We buy all gold sovereigns, regardless of condition.
What Are Gold Sovereigns?
Gold sovereigns are British gold coins with the face value of £1. Due to being legal tender in the UK gold sovereigns are Capital Gains Tax free and all investment gold in the UK is VAT free. Modern gold sovereigns have been produced since 1817 and weigh 7.98g. Gold sovereigns are 22ct (91.67% gold) containing 7.32g of pure gold. Gold sovereigns are predominantly produced by the Royal Mint in London, they have also been produced in Australia, Canada, India, and South Africa. Most London made sovereigns carry the front design of St George slaying the dragon designed by Benedetto Pistrucci, whilst come commemorative years feature different designs. Gold sovereigns are one of the most traded bullion coins in the world.
How To Sell Your Gold Sovereigns
Step 1
Try our online calculator to get an estimate price for your items and order a free pre-paid postage pack.
Step 2
Fill out the form and package your items securely in the packaging provided. Post your item at the post office free of charge.
Step 3
We receive your items, calculate a price, and provide you with a quote.
Step 4
Once you accept the price, we will arrange an immediate bank transfer into your account.
Scrap Calculator
How much are your sovereigns worth?
Current Scrap Prices
Figures accurate as of: October 3, 2023