Live Quotes
Charts will refresh Automatically every 45 seconds
Gold Price
Per Oz at spot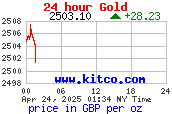 Gold Price
Per Kilo at spot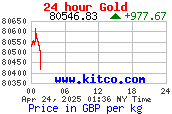 Silver Price
Per Oz at spot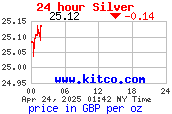 Silver Price
Per Kilo at spot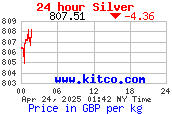 How to Qualify for Trade Prices
You MUST have a registered business name & VAT number
Bars
We will pay for "assay Office" assayed bars 98% (same day payment) Non assayed bars 97.75%
Live scrap
We will pay 97% for cash payment less postage charges or 97.5% for Cheque or FPS payments
We buy:
Lemels, Sweeps, Polishings & Dental
Ultimately, we offer our trade and public customer's excellent rates with an exceptional standard of service.
Trade customers benefit from:
Higher than advertised rates for your gold, silver and platinum scraps
Same day melt and assay facilities in our premises located in the Jewellery Quarter
Instant payments
We offer a confidential, efficient and reliable service to all our trade customers.
Please note that all our trade customers must be VAT Registered, and trading under a Registered Company name before we can activate any Trade Accounts. Please ring to book your gold with us on the day.